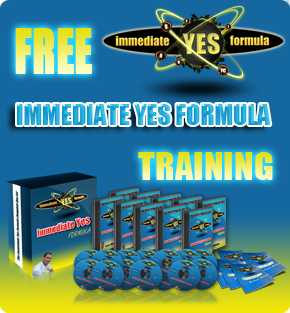 You'll discover the only 2 reasons you're not where you want to be in your business, how to fix them, and the ONLY time you should ever prospect anyone.
We'll reveal the six elements of The Immediate YES Formula™ & the blueprint you MUST follow in order to trigger an IMMEDIATE Buying Decision without any objections.
We'll dissect the 2 common, yet incomplete sales processes both Newbies & Veterans mistakenly use that create objections and cause you to lose deals.
"The Immediate Yes Formula (IYF) is the formula that hypnotically triggers people to say "YES" to your opportunity immediately and without objections!" Cesar L. Rodriguez, aka C Rod